Efficacy of pre-emergent herbicides on the control of Oryza latifolia Desv. (broadleaf rice)
Keywords:
wild rice, selectivity, phytotoxicity, residual effect
Abstract
Introduction. Oryza latifolia is a wild species in commercial rice plantations, its control is difficult given the limited availability of effective and selective herbicides for commercial rice. Objective. To identify pre-emergent herbicides to control O. latifolia and to estimate the waiting time before planting commercial rice. Materials and methods. Two experiments were conducted from April to October 2019 at the Estación Experimental Agrícola Fabio Baudrit Moreno, Alajuela, Costa Rica. Plastic pots of 3 L capacity, filled with clay soil, were used. In each pot, 30 seeds of O. latifolia were sown. In the first experiment, oxyfluorfen (480, 720, and 960 g a.i. ha-1), oxadiargil (300, 400, and 500 g a.i. ha-1), pretilachlor (1000, 1500, and 2000 g a.i. ha-1), atrazine (1500, 2000, and 2500 g a.i. ha-1), acetochlor (1500, 2000, and 2500 g a.i. ha-1), and a control without herbicide were evaluated. In the second experiment, oxyfluorfen (480 g a.i. ha-1) and atrazine (2000 g a.i. ha-1) applied at 0, 1, 2, 3, and 4 weeks before sowing the Palmar 18 rice variety were evaluated. An unrestricted randomized design with five replications was used in both experiments. The control and dry aerial biomass of O. latifolia and Palmar 18 variety were evaluated. Results. Oxyfluorfen in the doses evaluated showed the highest efficacy with 100 % control of O. latifolia, followed by atrazine at 2000 g a.i. ha-1 with 80 %; however, both herbicides caused mild to moderate damage to the rice variety when applied between 0 and 4 weeks before planting. Conclusion. Oxyfluorfen was the most effective pre-emergent herbicide for the control of O. latifolia, but the waiting time to sow the Palmar 18 variety was not accurately determined.
Downloads
Download data is not yet available.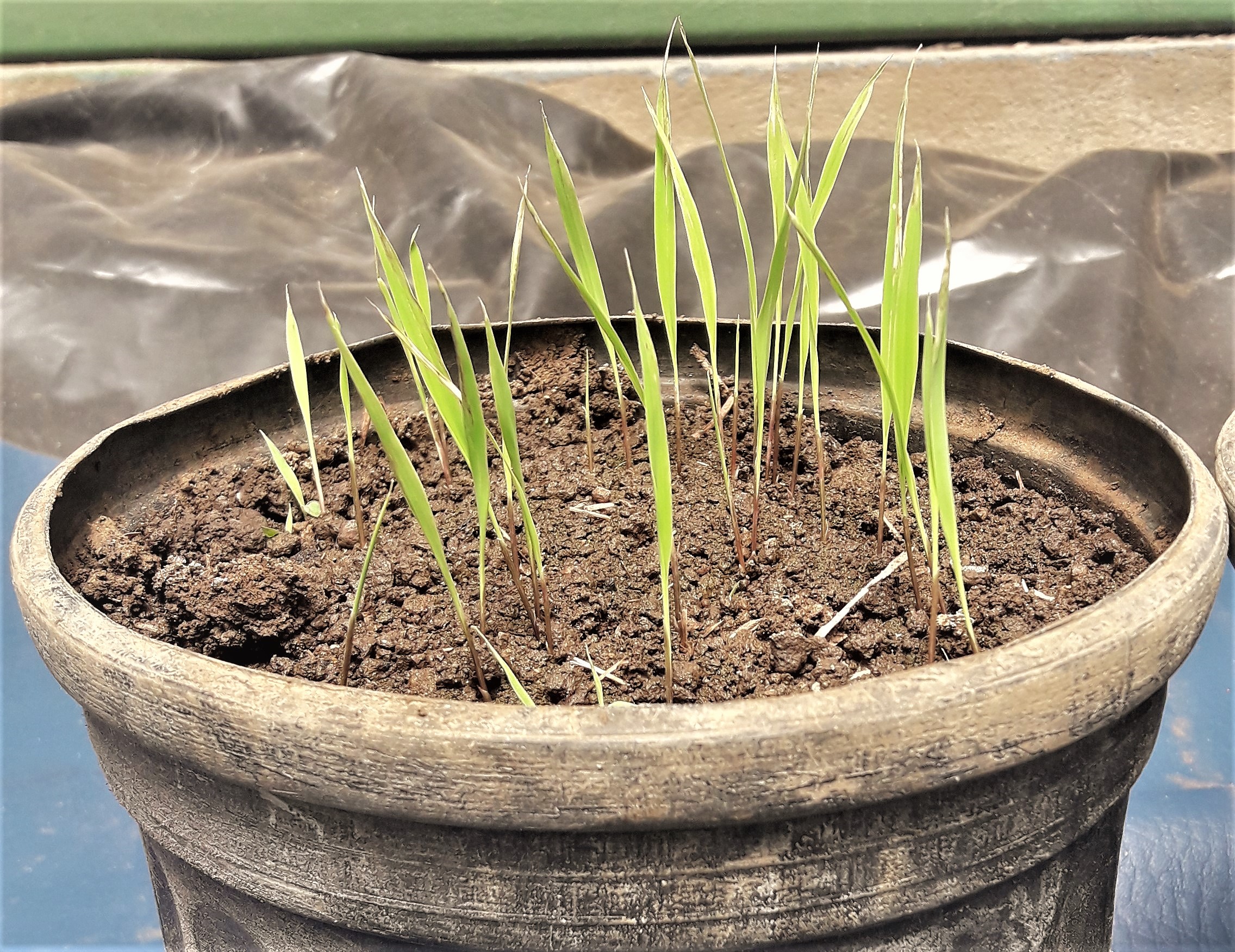 Additional Files
How to Cite
Picado-Arroyo, G., & Herrera-Murillo, F. (2022). Efficacy of pre-emergent herbicides on the control of Oryza latifolia Desv. (broadleaf rice). Agronomía Mesoamericana, 33(2), 47610. https://doi.org/10.15517/am.v33i2.47610
License
1. Proposed policy for open access journals
Authors who publish in this journal accept the following conditions:

a. Authors retain the copyright and assign to the journal the right to the first publication, with the work registered under the attribution, non-commercial and no-derivative license from Creative Commons, which allows third parties to use what has been published as long as they mention the authorship of the work and upon first publication in this journal, the work may not be used for commercial purposes and the publications may not be used to remix, transform or create another work.
b. Authors may enter into additional independent contractual arrangements for the non-exclusive distribution of the version of the article published in this journal (e.g., including it in an institutional repository or publishing it in a book) provided that they clearly indicate that the work was first published in this journal.
c. Authors are permitted and encouraged to publish their work on the Internet (e.g. on institutional or personal pages) before and during the review and publication process, as it may lead to productive exchanges and faster and wider dissemination of published work (see The Effect of Open Access).