<i>Thrixspermum obyrneanum</i> (Aeridinae), a new species from Peninsular Thailand and Malaysia
Keywords:
Kelantan, Narathiwat Province, ection Thrixspermum, taxonomy
Abstract
Thrixspermum obyrneanum (sect. Thrixspermum) is a new species described from Narathiwat Province, southern Thailand, and from Kelantan, Peninsular Malaysia. It is morphologically similar to T. leucarachne but differs in the much shorter sepals and petals, tepals and lip pale yellow, lateral lobes of the lip 6–7 mm long, broadly triangular to ovate, with narrowly truncate and erose apex, mid-lobe 3.0–4.7 mm long, cylindrical to broadly triangular, obtuse.
Downloads
Download data is not yet available.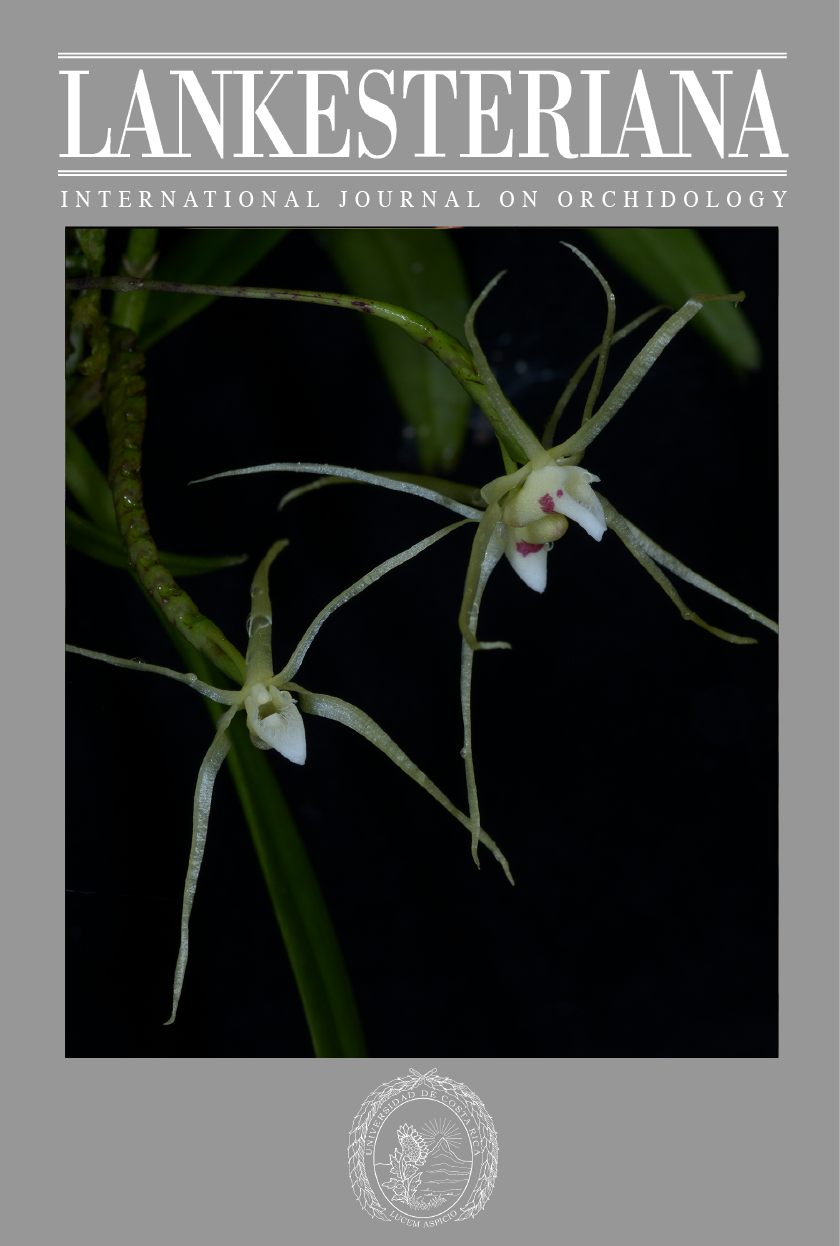 How to Cite
Toolmal, N., Teck, O. P., & Schuiteman, A. (2022). <i>Thrixspermum obyrneanum</i> (Aeridinae), a new species from Peninsular Thailand and Malaysia. Lankesteriana: International Journal on Orchidology, 22(2), 155–167. https://doi.org/10.15517/lank.v22i2.52253
License
According to the Open Access policy promoted by the University of Costa Rica, all the papers published by Lankesteriana are licensed under the Creative Commons copyright and can be downloaded free of charge. The journal holds copyright and publishing rights under the CC BY-NC-ND 3.0 CR license.
Before the publication of the materials submitted by the author(s) in LANKESTERIANA, the author(s) hereby assign all rights in the article to the Lankester Botanical Garden.