A new and previously misidentified species of <i>Trisetella</i> (Pleurothallidinae: Orchidaceae) from southeast Ecuador
Abstract
Trisetella pachycaudata, a new species in the subtribe Pleurothallidinae, was discovered in the Zamora Chinchipe province of southeast Ecuador, and it is described here. Trisetella pachycaudata is compared with the most similar species (and others with which it has been confused in cultivation), T. triglochin, T. strumosa, and T. vittata. It differs from them in the flowers with a much thicker apex of the sepaline tails (the thickest in the genus), and the petals expanded at the labellar margin, with the cuspidate apices erose on the upper margin and entire at the lower margin.
Key words / Palabras clave: Trisetella strumosa, Trisetella triglochin, Trisetella vittata, Zamora Chinchipe
Downloads
Download data is not yet available.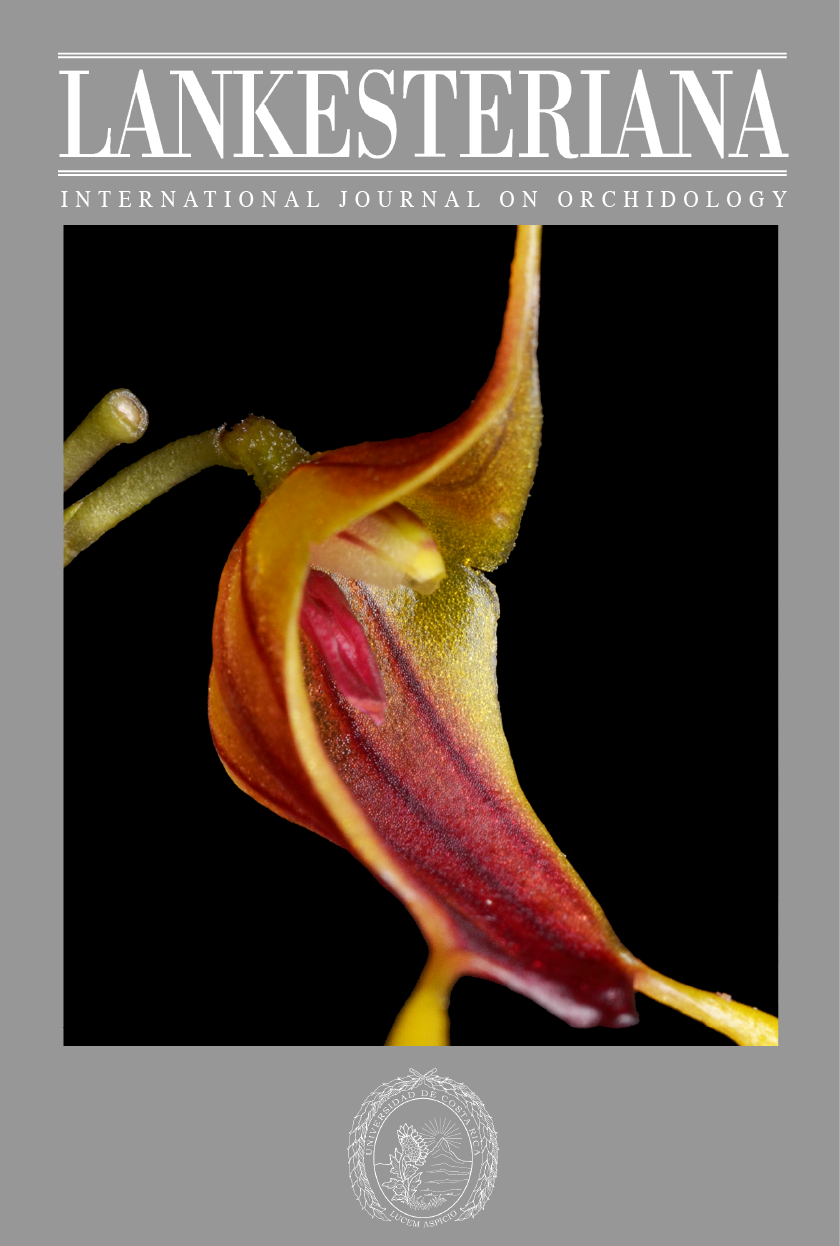 How to Cite
Baquero, L. E., & Mogrovejo, A. L. (2021). A new and previously misidentified species of <i>Trisetella</i> (Pleurothallidinae: Orchidaceae) from southeast Ecuador. Lankesteriana: International Journal on Orchidology, 21(2), 269–276. https://doi.org/10.15517/lank.v21i2.48007
License
According to the Open Access policy promoted by the University of Costa Rica, all the papers published by Lankesteriana are licensed under the Creative Commons copyright and can be downloaded free of charge. The journal holds copyright and publishing rights under the CC BY-NC-ND 3.0 CR license.
Before the publication of the materials submitted by the author(s) in LANKESTERIANA, the author(s) hereby assign all rights in the article to the Lankester Botanical Garden.