A new large-flowered <i>Cyrtochilum</i> (Oncidiinae) from Colombia, named in honor of an esteemed taxonomist
Keywords:
Cundinamarca, Cyrtochilum bockemuehlae, Cyrtochilum leucopterum, Leonore Bockemühl, Meta, Odontoglossum leucopterum, Orchidaceae
Abstract
A new and previously little-known Cyrtochilum (Orchidaceae: Oncidiinae), is named in honor and in memory of Leonore Bockemühl, who published a monographic treatment of Odontoglossum in 1989, which included many species that subsequently were transferred to Cyrtochilum based on molecular evidence. One of these species that was included in her treatment as "Odontoglossum leucopterum" is in fact an undescribed Cyrtochilum and is described here. The real "Odontoglossum leucopterum", which was transferred to Cyrtochilum in 2001, has proven to be quite elusive since its original description. It was only recently photographed in the Sierra Nevada de Santa Marta in northern Colombia, its only known location, and photos of this rare orchid are featured here for the first time. The new Cyrtochilum is described, illustrated and compared with closely related Cyrtochilum species which are featured with line drawings and color photographs to illustrate the differences.
Downloads
Download data is not yet available.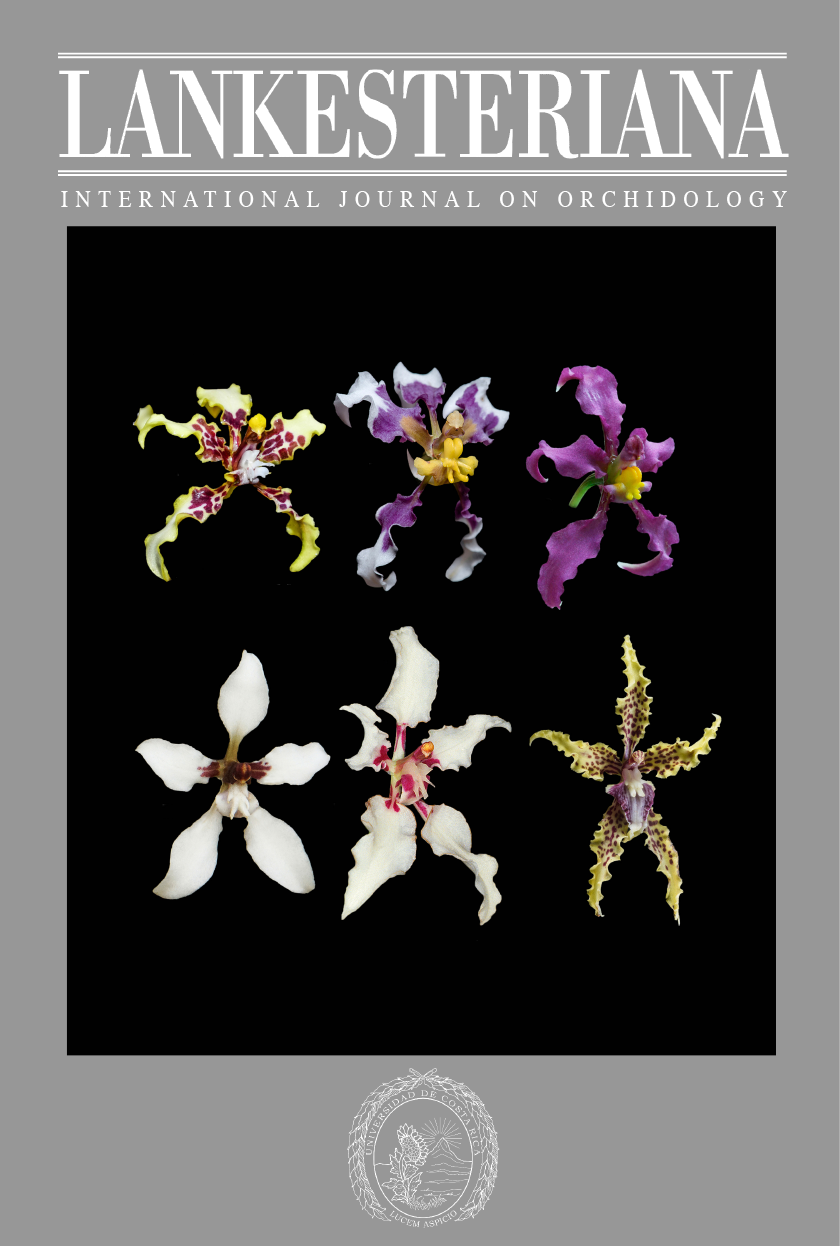 How to Cite
Castro, C., Moreno, J. S., & Dalström, S. (2022). A new large-flowered <i>Cyrtochilum</i> (Oncidiinae) from Colombia, named in honor of an esteemed taxonomist. Lankesteriana: International Journal on Orchidology, 22(2), 133–144. https://doi.org/10.15517/lank.v22i2.51860
License
According to the Open Access policy promoted by the University of Costa Rica, all the papers published by Lankesteriana are licensed under the Creative Commons copyright and can be downloaded free of charge. The journal holds copyright and publishing rights under the CC BY-NC-ND 3.0 CR license.
Before the publication of the materials submitted by the author(s) in LANKESTERIANA, the author(s) hereby assign all rights in the article to the Lankester Botanical Garden.